Of all the stories that have ever been published on the Five More Minutes With website, this one has elicited the most comments and response. Thanks to Linda Endebrock for sharing these precious photos of Chris, as well as his most moving of stories.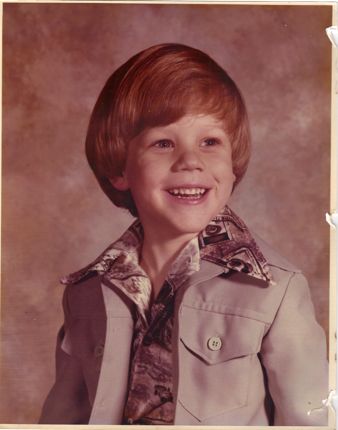 Chris, just two weeks before he died
My little boy, Chris, was only 5 years old when he was hit by a car and died on December 28, 1976.  He would have been six years old the following month, on January 26, 1977.  We had celebrated Christmas that week, and he had had the best time – playing with all his new toys and being on Christmas break from kindergarten.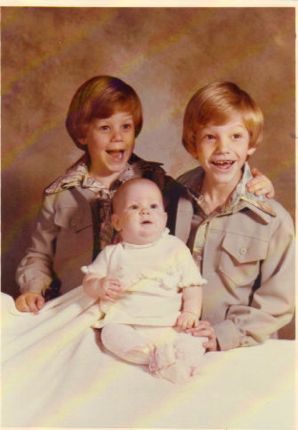 Chris and his siblings shortly before he died
He was my middle child.  He had a brother, Jason, who was 2 ½ years older than he was, and a baby sister, Angel, who was only 4 months old.
He could do so many things that are so important to a five year old.  He could ride a bike without training wheels, even riding with "no hands."  He could keep up with all the "big kids" in the neighborhood, and seemed to be such a "big boy" for his age – but he was still such a little boy to me, and he still liked to sit on my lap for stories and to crawl into bed with me at night.
He had a loose tooth, the bottom tooth which is the first tooth that most children lose when they are about six years old.  He was so excited that his tooth was loose and that he was going to put it under his pillow and wait for the "tooth fairy" to leave him some money.   His brother had lost a lot of teeth, and many of his friends had lost their teeth too.  I kept telling him that the tooth wasn't loose enough to pull – that he needed to wait for it loosen up some more, and that it might even come out by itself.  He kept moving it back and forth, hoping that it would become loose enough to pull.
He never got a chance to pull that tooth.  He died in a hospital bed with all his teeth intact.
If I could spend just five more minutes with Chris, I would read stories to him while he sat on my lap.  I would put as many hugs and kisses into that five minutes as possible – and at the end of that five minutes, I would go ahead and pull his tooth.