Today is an exciting one in the evolution of Five More Minutes With!
We have partnered with a wonderful food producer–Fairytale Brownies–and are launching a Mother's Day contest to find the most inspiring story about Mom.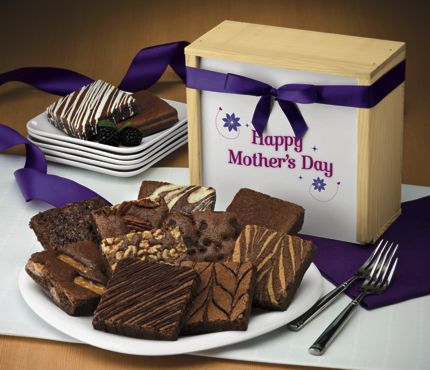 For those remembrances shared between today and May 9, 2010, you will automatically be entered to win a dozen assorted, fresh-baked Fairytale Brownies in a beautiful, handcrafted wooden Mother's Day keepsake box shipped to your home.
As always on Five More Minutes With, you are encouraged to explore the site for inspiration, then submit your own story to share.
Answer the question: What would you say if you had Five More Minutes With. . .Mom?
And what better way to salute Mom than with her very own story (and photo, if available), just in time for her big day?
Not to mention the chance to win a dozen fresh-baked brownies in tantalizing flavors such as Original, Espresso Nib, Caramel, and Cream Cheese–enough to share with friends and family while you reminisce about Mom.