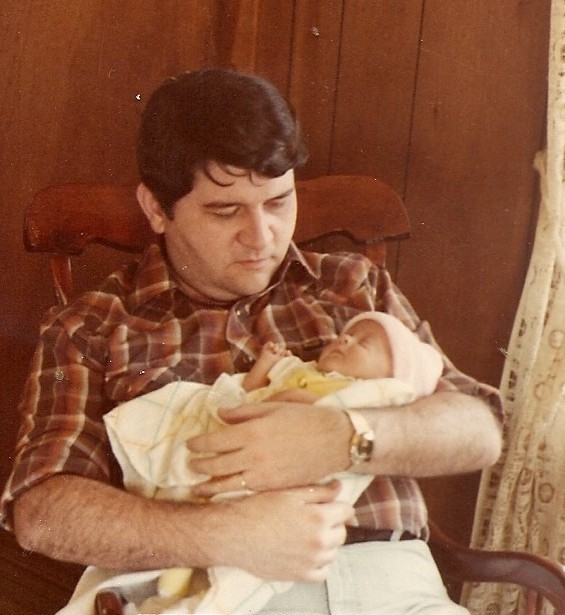 On Father's Day (June 15, 2008), my Dad shook my hand and told me what a great daughter I had been for the past 27 years.
A week later, at 11:30 a.m., on June 22, 2008, I went towards our backyard to swim. Dad warned me to be careful, as it was 90 degrees outside and very humid. About 15 minutes into the swim, Dad instructed Mom to walk into our dining room to check on me. She snapped a picture of me, floating around the pool and fine. Dad was comforted.
At 3:30 p.m., that same day, Dad–who had begun feeling ill–walked to our living room, sat on a stretcher, laid back his head and died, a mere four hours after worrying about me, one last time.
If I could say one more thing to my Dad, I'd say, "Thanks for worrying, from day one–when I was a preemie–and all the way to the end."