Written by Braiden on January 26, 2012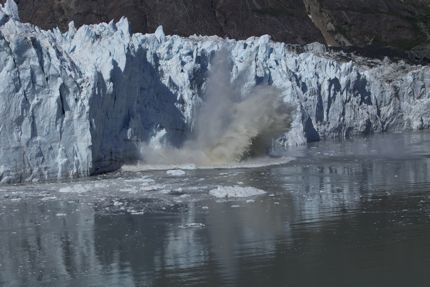 In 2009, Spencer and I took our very first-ever trip to Alaska on a seven-day Holland America Line cruise. Spencer and I always joked that we were about the only people we knew (particularly since we live in the Northwest and enjoy such proximity to the 49th state) who hadn't ever made the mythic journey.
Alaska more than lived up to its reputation for gorgeous vistas, quirky people, and outstanding seafood.
But it was cruising in and out of Glacier Bay National Park & Preserve, that really made the trip for both Spencer and me, and in particular our visit to the Marjorie Glacier, the park's "star" glacier, pictured above.
Marjorie was in full calving mode (meaning huge blocks of ice were cracking and falling off into the water beneath) the week of our cruise, mainly due to the unseasonably hot weather we encountered. . .close to 90 degrees! During our port calls, we almost melted since (understandably) most shops and restaurants in Alaska have no air-conditioning.
Anyway, standing at the bow of the big cruise ship, while several thousand of our fellow passengers watched in awe and total silence, we were lucky enough to witness Marjorie calve several times during our two hours of viewing pleasure.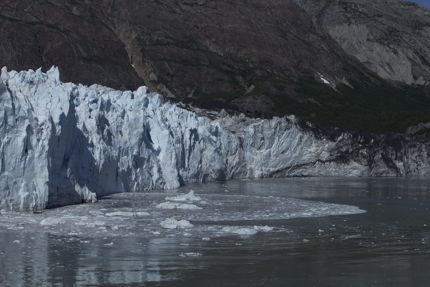 As much as we loved watching this true phenomenon of nature, it was a bittersweet experience because while she was calving, it meant the glacier was dying.
Do you realize that each of us dies a little bit each day as we move toward the inevitable end of our lives?
Knowing that, do you pack as much pleasure and happiness into each day as you possibly can?
Comments and Praise
Older Posts »