Since launching Five More Minutes With on March 26, I've been looking at the world in an entirely different way. It's as if my eyes and ears–indeed all my senses–have been newly opened and awakened to the plethora of inspiring people, places, and visuals all around me.
During our recent trip to an international culinary conference in Portland as part of my "other" life (my food-and-wine-related activities in support of my cookbooks and articles), I was inspired by this poster at The Art Institute of Portland while enjoying a workshop on Northwest Bivalves.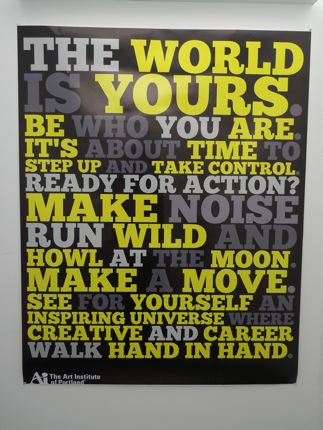 I offer it up here to you so you can be equally inspired. . .perhaps it will even prompt some exciting new postings and stories on FMMW.