My dear friend Martha Marino, who has written about her grandmother for Five More Minutes With and also submitted Inspiring Moment photos in the past, makes an annual pilgrimage to Mt. Rainier, a 14,411-foot mountain near Seattle, to reflect, refresh, and set her priorities for the coming year.
Last year she wrote about her journey and sent along an Inspiring Moment photo that I posted.
This year she sent along three photos she took during her annual journey, which are so gorgeous I had to share them with you.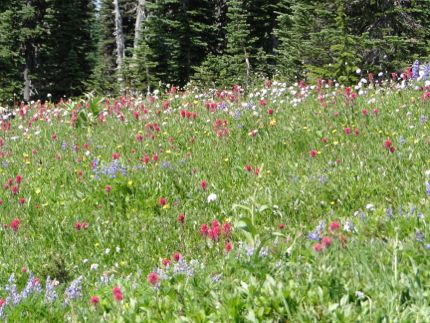 A field of wildflowers.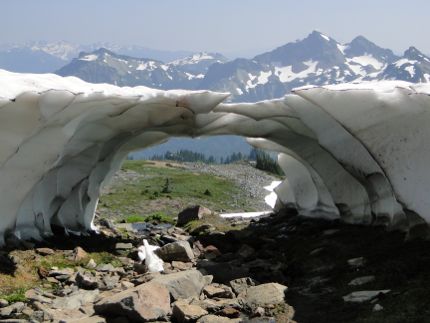 Snowy arch.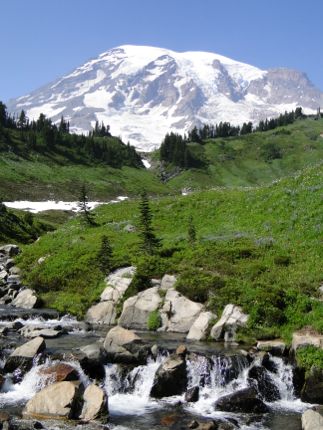 The Mountain (as Seattleites loving call it) and a babbling brook.
Thanks, Martha, for inspiring us with your photos!