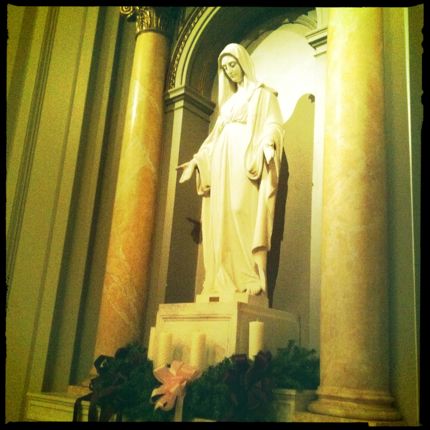 Our frequent guest columnist, Chelsea Hanson, has come up with a brilliant post on her blog entitled, How to Honor Your Loved One with a Funeral Tribute.
It struck a chord with me, because in addition to writing a story for Five More Minutes With, these are five more ways to pay homage to a departed loved one.
Thanks for sharing, Chelsea. You are doing such amazing work with your With Sympathy Gifts website, blog, and the World Grief Support Association. 
What words could possibly express your feelings for your lost loved one? At a time like this, the task of coming up with words to adequately describe your feelings for someone we love can seem impossible. Nothing sounds right. No word is meaningful enough. Sometimes a picture, a memory, or even someone else's words can do a better job of expressing our feelings than our own words. Here are some ideas of ways to honor your loved one with a touching tribute.
Video
When we lose someone close to us, we want to remember the life we shared together. A video gives us a chance to hear her laugh one more time, or to watch him play with his children. Put together a video montage of all of your favorite memories of your loved one to be played during the visitation or funeral. Let people remember your loved one they way they would want to be remembered.
Picture Board
A picture is worth a thousand words. Imagine the story you can tell with an entire board of photographs of your loved one. Choose pictures that remind people of the wonderful times in her life. Help people focus on the life she lived rather than her dying days.
Memory Table
A memory table is a table you set up with items that represent your loved one's passions or hobbies. Bring in items that you know were important to your loved one, and invite others to bring their own items to place on the table. Maybe it's an award she won or a letter she wrote to you.
Read a Poem
When you cannot find the words to say, there's nothing wrong with borrowing someone else's words if they accurately reflect your feelings. Find a meaningful poem or passage to read during the service. It doesn't have to be particularly long, just as long as it's from the heart.
Play a Song
Never under estimate the healing power of music. You could choose a song that had a special meaning to you and your loved one, or one that was written specifically to help people through hard times and death. During the service, say a few words about why the song is significant, and let people reflect on their loss as they listen to the beautiful music.
There are so many different ways to pay tribute to the ones that we've loved and lost. Everyone is unique, so choose a tribute that speaks to the kind of person you're honoring and what you think they would love the most.
http://withsympathygifts.com/blog/