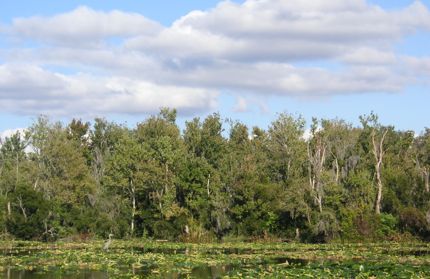 Today our frequent guest columnist, John Paul Carter, an ordained minister who writes for the Weatherford (Texas) Democrat, reflects on how all of us need someone in our daily lives who understands us. Thanks, as always, John Paul!
Someone Who Understands
Another of my heroes died the other day, John Graves. Most said that he was our finest contemporary Texas writer. Graves was one of my heroes because he wrote from his own physical experience with a river and a patch of land in country that we both loved. More than that, in person, he was one fine human being.
A. C. Greene once said that Graves' first book "Goodbye to a River," a narrative of his 1957 canoe trip down the Brazos, is "the finest piece of Texas writing ever done." The book paints an unforgettable word picture of the river's past and present as it flows through Palo Pinto, Parker, Hood, and Somervell counties.
In 1960 John Graves bought a 380-acre farm on White Bluff Creek in Somervell County, reclaiming the abused land and building his own house and barns. He called the farm "Hard Scrabble" and wrote a memorable book by that name about his experience of bonding with the land. He lived, worked, and wrote there until his death.
In the seventies, inspired by reading "Goodbye to a River," my friend, Doug Ezell, and I made several memorable canoe trips down the Brazos – once with our young sons. Then, having fallen in love with the Brazos country, several friends and I bought a pristine piece of land on the river near Glen Rose. Using Graves' account of "Hard Scrabble" as our guide, we camped, worked, and dreamed of building a retreat center and homes overlooking the river. We affectionately called it "The Land." Although those dreams weren't realized, the 15 years I spent roaming the land and the river, taught me valuable lessons about nature, myself, and God that I couldn't have learned anywhere else.
Of all John Graves' writings, my favorite is a brief chapter in "Hard Scrabble" in which he gives a moving account of his encounter with a dying fellow marine on Saipan in 1944. He and the young rifleman, both badly wounded, were deposited side by side on cots in a field hospital. As they drifted in and out of consciousness, the marine – a Southern farm boy – talked to his fellow Southerner about home. Finally, reaching out from under the mosquito net, he asked Graves to hold his hand, saying, "You want somebody that knows what you're talking about….Thanks, mac." And he died.
For me, the power of John Graves' writing is that he "knows what you're talking about." He has traveled the river and lived on the land in our part of Texas. His observations ring true. And his reflections enlighten and inspire.
To have such a friend is a priceless treasure. To be such a friend to another human being is a high calling, indeed.
The good news of the Christian faith is that in Jesus of Nazareth "the Word became flesh and dwelt among us" (John 1:14). That is to say that God lived in our world and, therefore, knows what we're talking about. And He is there to listen and take our hand in life and death!