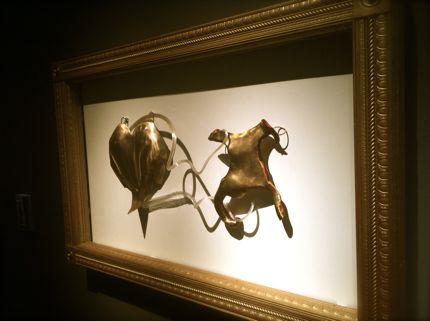 Kate Heyhoe, a good buddy of mine, fellow cookbook author, and the first-ever person to submit a story about her amazing mother, Alma, to the Five More Minutes With website way back in the spring of 2010, sent along a link that merges two of our shared passions–art and books.
The link comes from "Colossal: Art & Visual Ingenuity," a Webby-nominated blog launched in 2010 by Christopher Jobson that "explores art and other aspects of visual culture."
Fore-edge book paintings are miniature paintings done on the edges of old books. The only way you can even see them if if you fan out the pages.
Please take a moment to look at these. The videos (toward the bottom) are truly amazing.
You have to wonder and marvel at how the artists ever made them. They are truly small miracles!