In early December, Spencer and I went to an early music concert at St. James Cathedral in Seattle.
It's always a joyous place to hear music because of the perfect acoustics and ample seating area.
But for me, it's also a great place to take photos.
This visit, I was particularly taken with the gorgeous saint, angel, Mother Mary, whatever she may have been who stood court above our seats.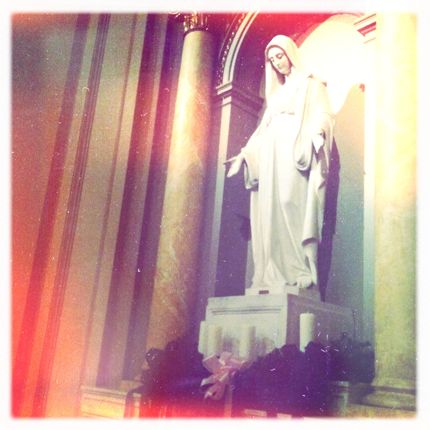 Here are half a dozen iterations of her done with my Hipstamatic app on my iPhone4. When I first viewed them, my breath was taken away by her simplicity and simple beauty.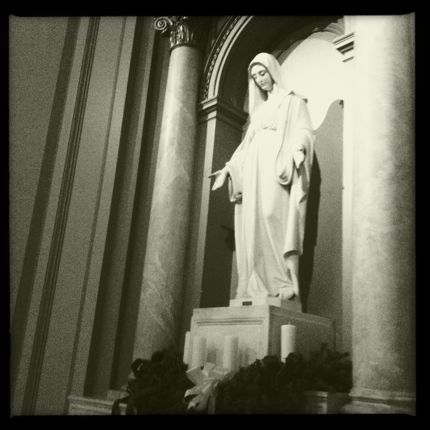 Gorgeous in black and white.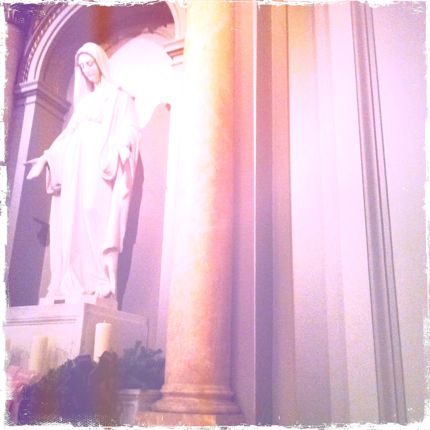 Raggedy edges!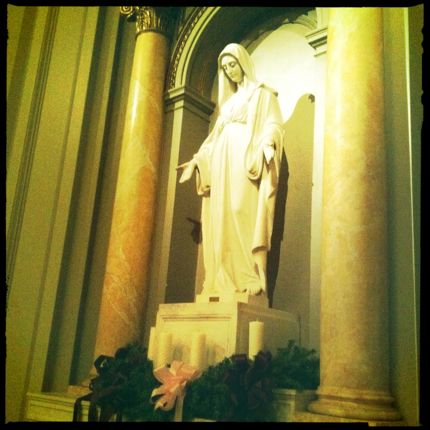 Green-tinged.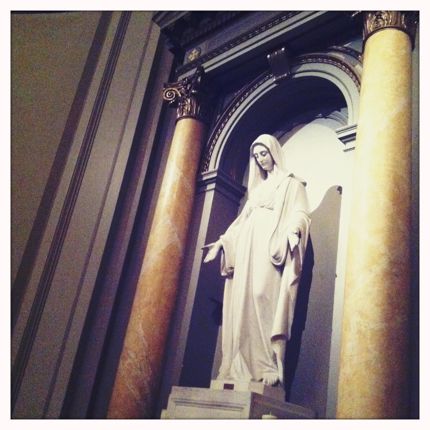 Perhaps my favorite. So majestic.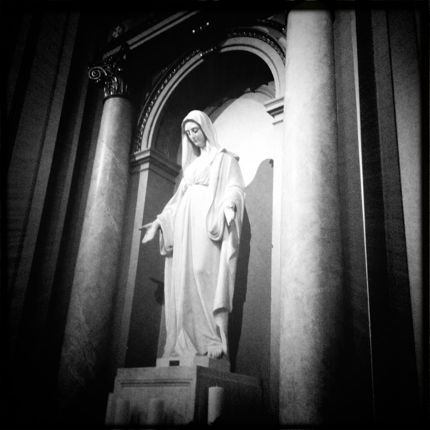 Another version of black-and-white.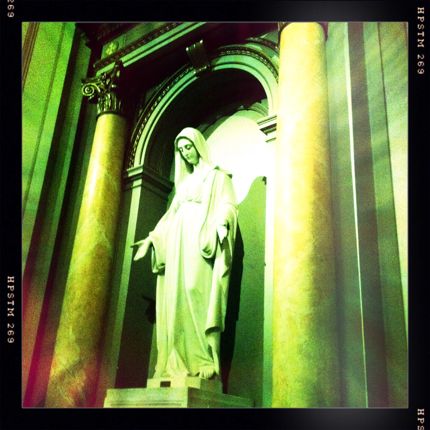 Love the colors and thick black edges on this one.
Hallelujah!