I am long overdue in bringing to the attention of the Five More Minutes With audience God Stories, a Web site and book written by former CNN investigative reporter Jennifer Skiff.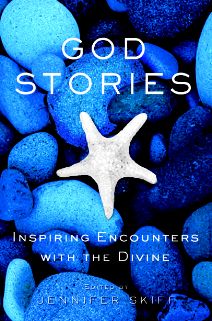 In one of those "chance" encounters in life that seem to be pre-ordained by the powers that be above, I first heard about Jennifer last October when I was having lunch as part of my other life as a food-and-wine writer. I was at a culinary conference composed of high-powered women in the food, beverage, and hospitality fields, and ran into a buddy of mine I'd first met at the Greenbrier Food Writers Symposium years ago and had lost touch with in the meantime.
As we caught up on our lives during the ensuing years, I told Carolyn about Five More Minutes With.
Carolyn got a surprised look on her face. "I need to tell you about a friend of mine, Jennifer Skiff," she exclaimed.
She scribbled down Jennifer's Web-site URL and e-mail address. Once back in my hotel room, I went to the God Stories site and immediately fell in love with it.
Not to mention her book–"God Stories"–a collection of inspiring first-person accounts of miracle-like encounters with God.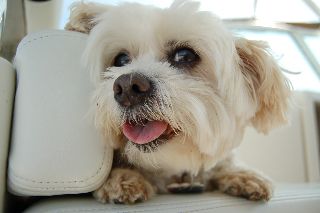 Jennifer's second book is sure to touch the hearts of all animal lovers. "The Divinity of Dogs: A Collection of Spiritually Enlightening Canine Interventions," will be published soon.
As inspiration, here's a short video featuring Jennifer's own dog.