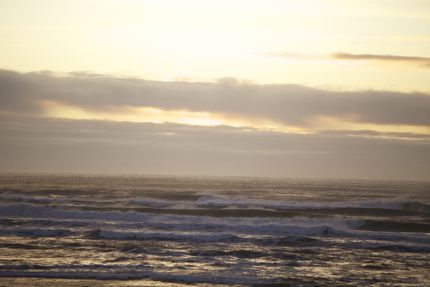 I first met Tom Osborn, Pastor of Community Ministries at Eastside Christian Fellowship in Redmond, Washington, at Sosio's Produce in the Pike Place Market, where he works alongside his brother, Mike. I've been shopping at Sosio's for more than 20 years, ever since we first moved to Seattle. It is THE PLACE for heirloom tomatoes, freshly foraged mushrooms of all sorts, Oh My God peaches (not an actual variety, but what people say when they try a sample), and all manner of fruits and veggies.
When I found out about Pastor Tom's other life, I quickly gave him my Five More Minutes With business card and suggested he visit the site. I was pleased and humbled by his e-mail response:
"The website looks great. I really enjoyed spending the last hour just poking around and reading the stories. At some point I will try and post some stories from my life.
"I have heard so many of these type of stories over my 30 years as a pastor and it is always such an important part of the grieving and closure process for people. In fact, at most of the funerals and memorial services I perform, I encourage people to continue to tell their stories and I remind them that it has been said that a person is never truly gone as long as someone remembers them.
"You are providing a wonderful place for all of us to share in the remembering of those we have loved.
"Thank you."