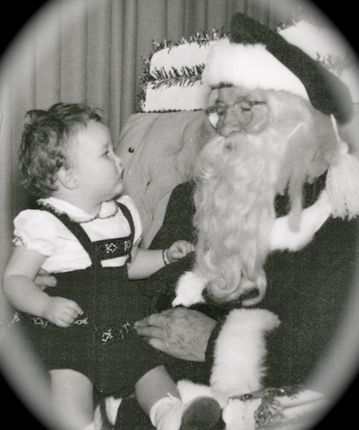 Today marks the arrival of the latest exciting contest (our third!) on Five More Minutes With—a contest to find the most inspiring holiday memory about a departed loved one or a person or pet no longer in our lives.
With Thanksgiving, Christmas, Hanukkah, and Kwanzaa just around the corner, what better way to salute a person or pet no longer with us than to share a happy holiday memory with the Five More Minutes With community?
Those remembrances shared between today and December 31, 2010, will automatically be entered to win a $100 donation to the winner's charity of choice in the name of the departed person or pet.
Submittal Guidelines:
As always on Five More Minutes With, you are encouraged to explore the site for inspiration, then submit your holiday memory to share. Think about a happy time that you shared with a loved one during the holidays, and write a description of it and the reason it means so much to you.
Answer the question: What would you say if you had Five More Minutes With. . .that person or pet this holiday season?
Your holiday memory description can be of any length. But remember. . .you have just five minutes!
So I suggest keeping your description to anywhere from two to three sentences and up to 250-300 words (one to one-and-one-half double-spaced typed pages).
Photos are most welcome, and will increase your chances of having your holiday memory published and winning the $100 donation to your favorite charity.
Now put on your thinking caps, pull out your pens or computers, and start recounting a happy holiday memory.
Good luck and happy writing to all!