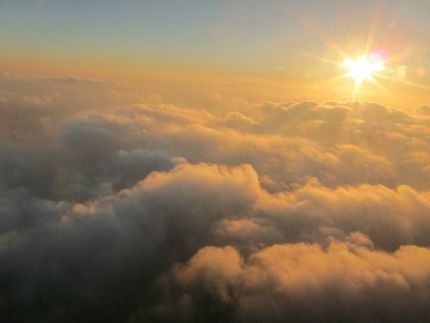 This poem was written by Mary Oliver, a National Book Award- and Pulitzer Prize-winning poet whose work we have featured not once, but twice before on the Five More Minutes With website.
Here is another favorite: Look and See, from her collection entitled, "Why I Wake Early."
This morning, at waterside, a sparrow flew
to a water rock and landed, by error, on the back
of an eider duck; lightly it fluttered off, amused.
The duck, too, was not provoked, but, you might say, was
laughing.
This afternoon a gull sailing over
our house was casually scratching
its stomach of white feathers with one
pink foot as it flew.
Oh Lord, how shining and festive is your gift to us, if we
only look, and see.