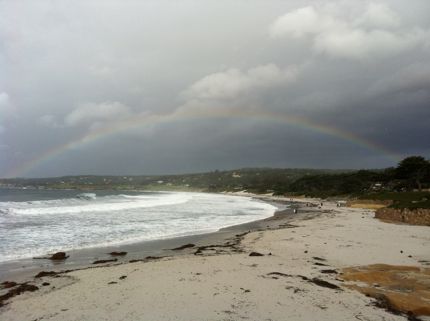 My colleague and fellow member of Les Dames d'Escoffier, International (LDEI), Diana Wentworth, and her husband, Ted, just sent word that they have started a new online magazine called Enlightenment Lifestyle Magazine.
The magazine is described as "a virtual magazine featuring the latest cutting-edge technology and inspiring, upbeat articles from some of the finest minds of our time."
I looked at the lovely premier issue and found lots of interesting articles, many in the Five More Minutes With zeitgeist.
Diana suggests, and I found it to be true, to "look at the magazine in full-screen mode. And be sure to take a close look at the 'Miracle Rainbow' evidence."
If you like this online magazine even half as much as I do, you'll want to opt-in.