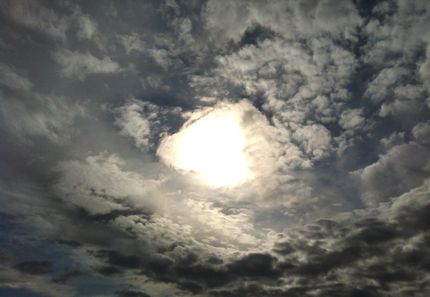 Losing my grandma back in 1996 was the first time in life that I realized that my loved ones won't always be around.
I remember walking around and actually getting angry at people who were laughing and having a good time!
Didn't they know that my grandma was gone?
Although the years have passed, and the good memories have replaced a lot of the pain, I still miss her every single day.
If I had five more minutes to talk with my grandma, I would  tell her how much I loved her and how grateful I am that she played such a strong role in rearing me.
I would tell her how thankful I am for all of the things she taught me, from gardening to canning to quilting.
But what I would most thank her for is showing me how to treat people. Her kindness and acceptance of people have taught me that each person I come into contact with deserves to be treated well.
I would tell her how much I miss hearing her sing and hum while she was in the kitchen.
I would tell her how much I miss my birthday cake, and that it has never been duplicated.
I would ask her one more time what I'm doing wrong because my dumplings don't turn out the same as hers.
I would tell her that I miss her jokes that were just a tad risque.
And I would introduce her to my son. He loves the color orange just like she did.
I wish that you could meet him and your other great-grandchildren.
I miss you, Grandma.
Thank you for living a life that taught me to be gentle and strong.
When I get down, I ask myself what you would want me to do and then I get up and do it.
I talk about you all the time and we even call the room where your old furniture is "your room."
You are always close by.