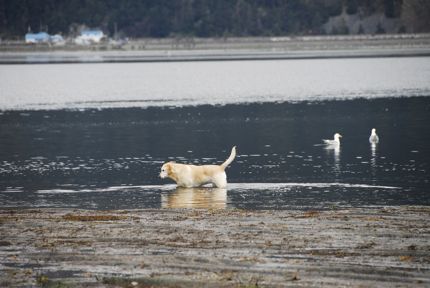 I first became acquainted with Kenneth Weene, author of "Tales From the Dew Drop Inne," while reading Facebook posts from The Writers' Colony at Dairy Hollow, which is located in Eureka Springs, Arkansas.
The colony was founded by Crescent Dragonwagon, a prolific cookbook author, fiction, and children's book author (among many other talents) from whom I took a Deep Feast writers' workshop in Seattle last month that resulted in the following story, My Orchid.
I love Kenneth's poem because it fits so perfectly into the Five More Minutes With zeitgeist of spending time with the ones we love, and telling them how much they mean to us, while they are still here.
So I reached out to Kenneth and he was nice enough to share his words.
Here is his poem. . .Just Before the Equinox.
Just before the equinox
when trees dress in furry green
and birds shop sites for nests,
we blaze some dry pecan logs
and set steaks on the red-hot coals.
To the snap and smell of grilling meat
we recall expeditions and adventures from our youth–
gems of tales encrusted by the embellishment of time.
Do you remember when Jake hooked that pike
and nearly ended in the lake?
When Sam went down the sliding rock
and split his britches at the seams?
When Tom told us it was real love
and we knew that we were growing up?
Inside, the women are busy with salads, plates, and cutlery.
The children run around.
"Tag."
"You're it."
"You can't get me."
Sam flips the marbled meat and coughs.
Yellow jets of flame and smoke dance to meet the dripping fat.
As one, we lift our beers to toast our lives.
For a moment the earth is perfectly aligned.