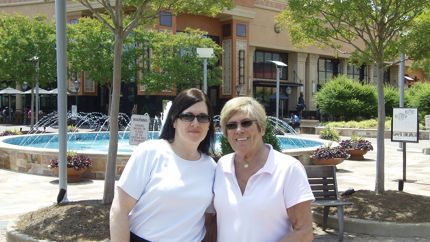 Many thanks to Ann, who submitted the first Memory of Mom (Mom) entry this year! 
Here's what she had to say about "Gumby," that special woman in her life.
If I had five more minutes with my Mom, I would remind her of all the great times we had over the years and would thank her for everything she did for me growing up.
And I would tell her how much I love her and will miss her.
She passed away nearly two years ago. I have so many good memories, and we had so much fun giggling together. Only good memories.
Love you, Mom!