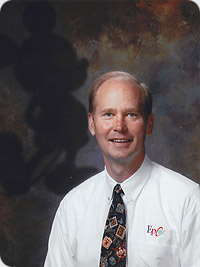 Here is the second offering from our new guest columnist, Brad Rex. Not only is Brad my beloved brother, but he's head of The Brad Rex Group, a consultant, noted public speaker, husband for 30 years, and father of three.
I'm proud to report that Brad's new book, "The Surpassing! Life," will be published next month. And I'm honored to be among the first to excerpt parts of "Surpassing!" in the coming months.
Here's his chapter entitled, "Thanks," which shows us how to be thankful for everything we have in life, very much part of the zeitgeist of Five More Minutes With. At the end, he even includes Action Points and the Payoff if you follow his recommendations.
Thanks for your wisdom, as always, Brad.
Here is his essay entitled, Thanks!
Gratitude is not only the greatest of virtues, but the parent of all others.–Cicero
 I would maintain that thanks are the highest form of thought, and that gratitude is happiness doubled by wonder.–G.K. Chesterton
Give thanks to the LORD, for he is good: his love endures forever.–Bible, 1 Chronicles 16: 34
Have you ever been with people who have very little, but seem very happy and satisfied? The lack of material things may make them appear to be unsuccessful by our culture's definition, yet most millionaires would envy their happiness. They have achieved surpassing success through gratitude.
Our culture teaches us to regret the things we don't have, rather than be thankful for the things we do. This is a marketing strategy to drive demand. "You'll be sorry if you don't buy these shoes." "You'll regret not getting the girl if you don't drink this beer." "You will miss out on life if you don't have this car." The constant barrage of remorseful messages creates fear and anxiety that drains the energy from life, since there will always be things we don't have.
A thankful person reverses this thinking. She looks at what she has, rather than what she lacks. She actually realizes that she has many things to be thankful for, and the more things she lists, the more than come to mind.
The unthankful person often makes comparisons. "He has more money or a bigger house." "She is prettier or thinner than I am." The unthankful person forgets that life is a package deal. The person who is rich may have destroyed his family. The woman who is thin may have an eating disorder or multiple food allergies. The person who is famous has no privacy.
After reading that Bill Gates' children required bodyguards to go to school, my children told me, "We're glad you're a nobody, Dad." I'm not sure exactly how to take that, but I accepted it as a compliment. No one "has it all"—there are always negatives with positives. As you look at someone and say, "I wish I had their life," remember what you would have to give up, and the negatives that come with the positives. You will decide that your life is just fine, and be thankful for what you have.
With the adverse pressures of our culture, fostering an "attitude of gratitude" requires effort. Several practices can help. The first is a simple list of the things that you are thankful for. You can start with various headings, such as health, family, food, shelter, and then build on each topic (e.g., for health—life, the ability to walk, sight, taste, etc.; family—spouse, children, parents, siblings).
You can build up a lengthy list quickly, and realize just how fortunate you are. Pull out the list every day, and give thanks for a few things. If you get disappointed in an area, like losing a promotion or ending a relationship, look at the list and realize how good things are going in other areas of your life.
Robert A. Emmons, a professor at the University of California, Davis, and Michael E. McCullough at the University of Miami conducted research showing that listing five things for which you are grateful with a sentence for each once a week had a profound effect within two months. Versus a control group, the "gratitude group" were more optimistic and happy, spent more time exercising and had fewer physical problems. They also fell asleep faster, had a longer sleep and reported waking up feeling more refreshed. Instead of a sleeping pill, try a gratitude journal!
You can also create a personal marker chronology. This shows how the events that have happened to you or the decisions that you made have positively benefited your life. You should start with your birthplace and upbringing. You might have had an idyllic early life that gave you many benefits and a positive outlook.
Or, your early years could have been a struggle that taught you resilience and street smarts. Your choice of college, military or a job after high school sent your life in a particular direction. The places you lived, down to the specific neighborhoods, determined your friends and activities. If you had children, you can see the timing, and how that fit into the rest of your life.
A personal marker chronology provides perspective. When you broke up with your high school or college sweetheart that you thought was "the one," you were probably devastated. Your chronology, though, will show that the break-up resulted in meeting your future spouse and a much better life. Similarly, the lost job at one point resulted in a much better job or location later. When the next "bad" thing happens to you, you can look at your chronology and be thankful, realizing that what initially looks bad often leads to a future positive outcome.
Success without gratitude is a hollow victory, and often short-lived. With the next challenge or disappointment, the successful ingrate quickly folds, finding that the previous success provides little assurance or comfort. On the other hand, the thankful person enjoys their current success, while recognizing that the situation can change, and has the resilience to give thanks in all circumstances.
Action Points
• Be thankful for what you have, not regretful for what you lack.
• Don't make comparisons or, if you do, remember the other person's life is a "package deal"—you have to take their bad with the good.
• Develop an attitude of gratitude.
• Make a list of the things you are thankful for and review it often.
• Gain perspective from a personal marker chronology.
 Payoff
A much happier life, positive outlook and resilience in challenging times.