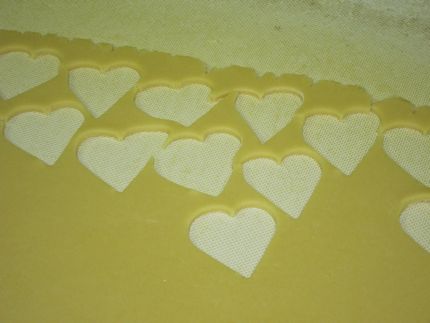 "Crazy Love" was the original title of this column written by our frequent guest columnist John Paul Carter. It was first published in his twice-a-month column, "Notes From the Journey," in the Weatherford Democrat, and we appreciate him allowing us to run in again for our FMMW audience.
Thanks a million, as always, John Paul!
Reporting on the news from Lake Wobegon, Garrison Keillor describes in agonizing detail the ordeal of Johnny Tollefson as his proud but eccentric family drives him to St. Cloud to help him register for his first semester of college. When they are unable to find a parking place, the mortified boy seizes his opportunity to escape, bolts from the car, and races alone toward the registrar's office.
Keillor observes that, although the Tollefson boy doesn't know it, it's love that he's experiencing. "What else," he asks, "could make us behave so badly, if not love? What else could cause us to be so easily embarrassed, so self-conscious, so humiliated than just love?"
As anyone who's ever loved can tell you, love can be crazy and painful. Most of us, like Johnny, at times have felt like we were being "loved to death." And more than once, we've been baffled when our love and concern has been taken as something less.
Garrison Keillor's tale reminds us that just because we do something out of love doesn't mean that it will be perceived as love. The family meant well but in their exuberance they forgot the feelings of the one they loved. To the boy, their loving efforts felt like anything but love. On the contrary, he saw it as a potential threat to his new life that was just beginning.
An essential part of loving is paying attention to how those we love want and need to be loved. Loving another doesn't make us all-knowing and even the knowledge we have often changes. We have to keep on finding out what says "I love you" to our beloved, and then do it!
The story also illustrates that just because it doesn't feel like love, doesn't mean it's not love. Ill-conceived as their efforts were, the Tollefson family's heart was in the right place. Although the boy could only feel embarrassment and fear in the moment, love and support for him was what was intended.
We sometimes mistakenly assume that if someone loves us, they will know exactly what we feel and need – without us having to tell them. If they don't, we may question their love for us. However, whether or not we are loved is better discerned when we reflect on the other's intent and their quest to know our heart.
If we are to love and be loved, we would do well to pray with St. Francis: "Grant that we may not so much seek to be understood as to understand." Even so, we can only know in part. Learning to love is a lifelong process – a wonder-full mystery to be lived into, not a problem to be solved once and for all.