I just had to laugh on Saturday, when Spencer and I made a Costco run for our bimonthly supply of toilet paper, Kleenex, and protein drinks.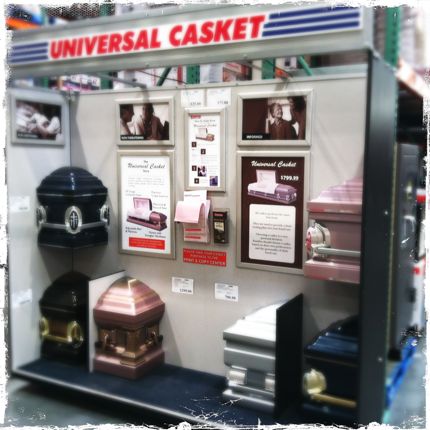 For near the eye-glass department, I spotted a big display for caskets made by the Universal Casket Company.
Of course, something so at once commercial, yet esoteric, and found in a big-box store such as Costco no less, immediately piqued my interest.
So I whipped out my iPhone4, fired up my Hipstamatic app, and began firing away.
Here are some of my favorite shots.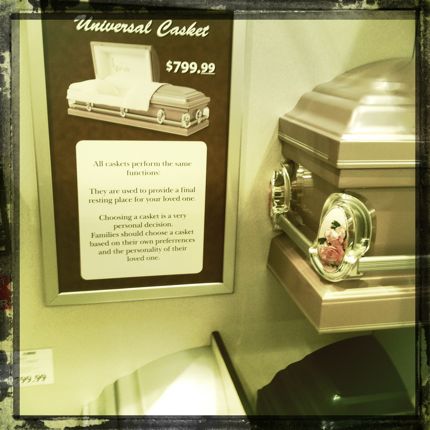 Purchase Your Universal Casket for just $799!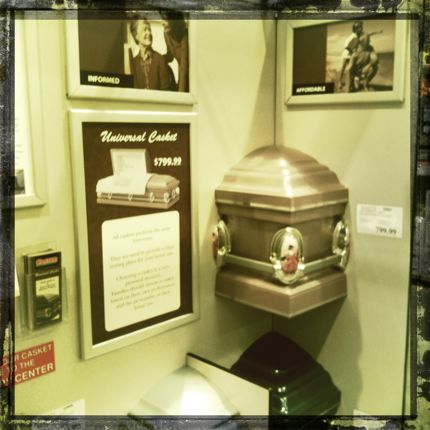 Exquisite detailing on the end of a Universal Casket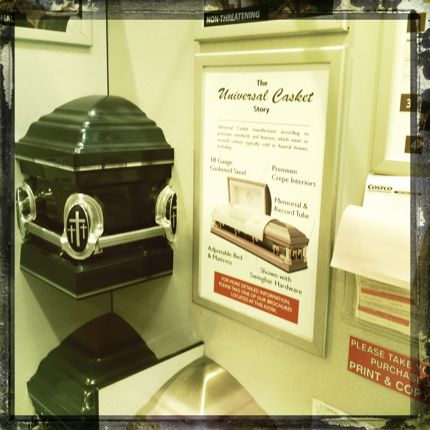 The Universal Casket story!
The story of the Universal Casket Company is intriguing. According to website information, the fourth-generation company found itself ailing due to funeral-home consolidation and increased competition. So it took the next logical step. . .offering up caskets online through their own website or through Costco Wholesale.
Nice to know that Costco can take you from the cradle to the grave with the purchase of a Universal Casket. You even buy a pink-rose casket spray for $349 to decorate your loved one's final resting place.
Photos by Braiden Rex-Johnson