Those of you who visit the Five More Minutes With Web site with any regularity know that we occasionally run holiday contests. And during the contests, we offer nice prizes to entice the best submissions.
Ever wonder what a recent prize winner, Laurie Halladay, did with the $100 she won?
Here's the lovely brick she had inscribed to her mother. It rests at the Cancer Support Community/Florida Suncoast, a non-profit organization providing free psychological and educational services for cancer patients and their loved ones.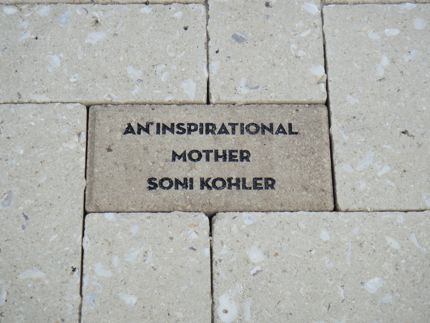 Laurie's brick in honor of her late mother
Like mother, like daughter, I would say.
Thanks for your good work, Laurie. Wonderful way to commemorate your loved one!

Laurie and the brick honoring her mother