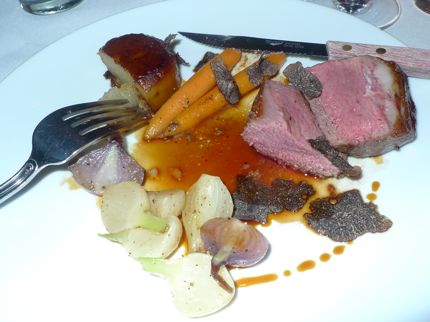 A year and a half ago I lost one of my closest friends to a particularly aggressive gliosarcoma, a brain tumor.
From diagnosis to her passing was just over four months, and most of that time was defined by challenges: Once an actress with a beautiful voice, she was robbed of her ability to speak and write; she could understand language, but could not express herself.
She couldn't feed herself, and walking was all but impossible.
When she passed–suddenly one June morning–a week after her 56th birthday, she had been making small strides of improvement (following two surgeries, radiation, and chemotherapy).
As fortune would have it, I had seen her the evening before, and we'd had a good visit with much laughter.
Our relationship had centered around good food and wine. She loved to cook and loved to experiment–on me, her best "foodie" friend.
She'd ask me over for dinner, I'd bring a great bottle of wine, and we'd talk for hours about everything and nothing: She was a wonderful listener.
If I could do anything with her, I would take those five minutes and share with her the Greek-style lamb-and-mixed-veggie grill she made so beautifully paired with a wonderful Cotes-du-Rhone, one of her favorites.
Just as I'd done a hundred (or more) times before.