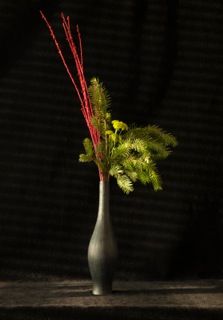 By now, those of you who are part of the Five More Minutes With community know that one of the ways in which I relax and savor life is by arranging flowers.
Then, my talented husband photographs the resulting bouquets in his office/studio.
So here are a couple of seasonal bouquets I'd like to share with you today. . .I especially love the top photo. . .the asymmetrical arrangement and the way the lines cut across the velvet backdrop.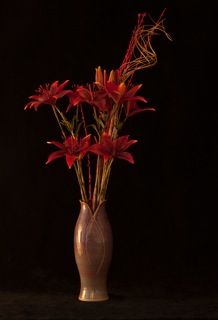 This is so dramatic, with the red flowers and sticks, the gold tendrils, and the earthy lilac vase. A study in contrasts.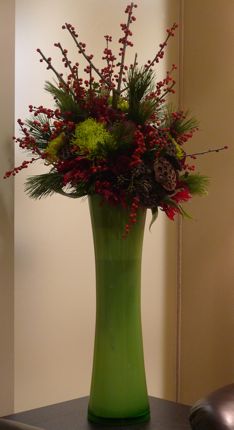 Finally, here's a long, tall arrangement I snapped at the health club, to show what a professional holiday arrangement looks like.