I just adore this time of the year with its nippy air, harvest moons, Halloween (which we fondly refer to as "Hollerween") just passed, and the holidays waiting in the wings.
On a recent trip to Palm Springs for a culinary conference as part of my other life (as a food and wine writer), we witnessed many memorable moons rising above the desert floor.
They were so dramatic, I wanted to share two of the best of them with you today.
Happy harvest-moon season to all of us. Get out there and enjoy an inspiring moonscape tonight!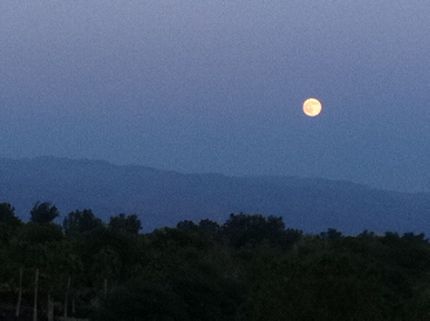 Desert Moon in Palm Springs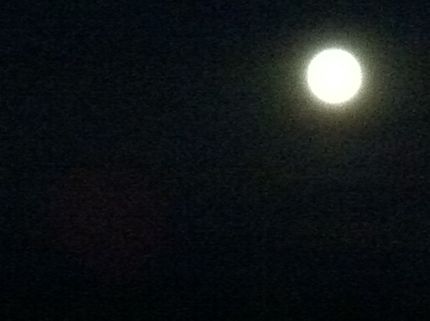 Dark Moon over the Palm Springs desert