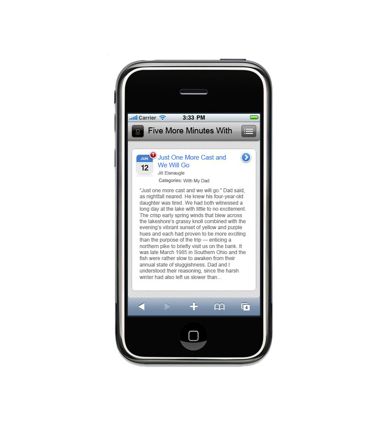 I am very pleased that there is now a mobile version of the Five More Minutes With Web site, which means that you can now read stories on your iPhone, Blackberry, Droid, or Google Phone. You can even leave a comment or share a story, too!
Although now quite as powerful as an actual "app," this is the next best thing, and much more cost-effective.
Hope you will enjoy this new functionality; I know I have a ball looking at the latest stories and editor's notes from Five More Minutes With on my iPhone4!